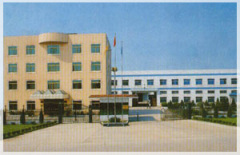 Ningbo Bothwins IMP & EXP Co., Ltd, Established in July, 2007. at Ningbo, China.Also named Hongkong (Ningbo) Wins Handicraft Co., Ltd from Year 2002. It consists of Service, Development, Design, Produce and Sale.Meanwhile ,especially the creative concept products is gaining great popularity in the market: After years of rapid development, the company has created a wealth of experience in manufacturing and marketing ,which has won great reputation year by year.


Our products:
Led Candle, Electric gifts,
Kitchenware, Cleaning Products,
Holiday Gifts, Daily Products,
Electric Items, BBQ Tools,
Garden Tools Kits, Cosmetic Sets,

Our Customers:
PMS International UK. POUNDLAND UK.
VIDAL, Spain. Wal-Mart Stores, USA.
Target Store,USA. Dollar General Chain Stores , USA.
Dollar Tree Chain Stores, USA.Family Dollar Chain Stores , USA.
Kole Imports, USA.

Our Service:
Sourcing Merchandise. Developing New Suppliers.
Hunting Order. Controling Quality.
Impeling Shipment and Logistics. Monitoring Documents and Service.
Managing Finance. Establishing Enterprise Culture

Our Developing:
Year 2002, Export USD350,000.
Year 2003, Export USD950,000.
Year 2004, Export USD1,350,000.
Year 2005, Export USD3,500,000.
Year 2006, Export USD6,090,000.

Year 2007, Export USD9,300,000.
Year 2008, Export USD10,000,000.
Year 2009, Export USD11,000,000.
Year 2010, Export USD12,000,000.
Year 2011, Export USD13,500,000.

Our Culture: Service, Study, Equality, Multi-Benefit.

Our Wish: You Win, We Win, Bothwins.

Wish cooperates with you.

Best Rgds.
Justin Woo 13606585040
G. Manager

More our services for your choiced:
1, Be your export agent in China, update producing schedule in your hand.
2, Pay deposit or T/T after shipment for you. (We will get accrual or interest from your suppliers.)
3, Sourcing / inspecting factories and products.
4, Share Our Germany Design partner.
5, Share our 3700 SQM showroom in Ningbo and 10000 SQM showroom in Yiwu.
6, Make hand samples or 3D Printing samples.
7, Other service if you need...